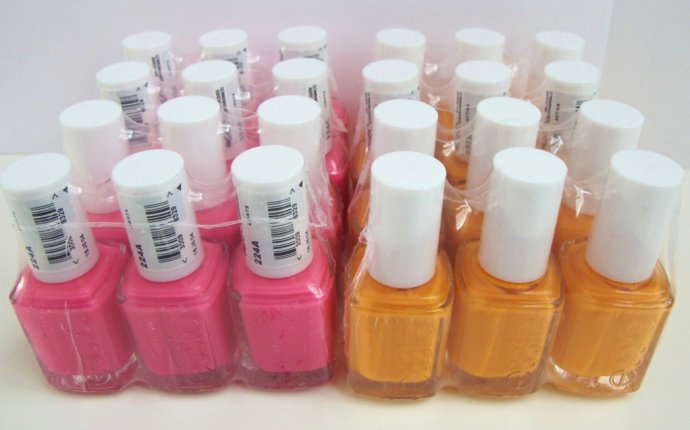 sally Hansen nail care products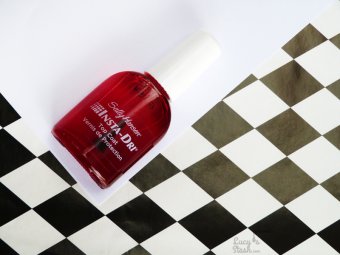 The box itself was packed in another outer box and in an orange sleeve with Sally Hansen logo on it. There are five full-sized products in this selection box: Two cuticle care and three nail polish products. All of them fit snuggly into cut-out cardboard inside of this cool bright orange box. I mean - how well-thought is this packaging? I'll be definitely re-using this box after removing the inside :)
The first product I'll be looking at is the Sally Hansen Nail Rehab strengthener:
The Nail Rehab strengthener has a light peachy colour and it's quite translucent but the opacity can be built up. As you can see above, it is almost invisible in one coat and I found it was nicely colour-correcting int he first coat. If you have short nails, want naturally-looking nails without applying regular polish, you can apply two coats and it will look very nice. But please be careful when using any nail strenghteners - use them if your nails are oily and paper thin and need hardening. On the other hand if your nails are dry, brittle and splitting, use nail/cuticle oil with jojoba oil several time a day.
The bottle comes with a silver mirror-effect cap with small and short nail brush. The brush allowed for an easy and precise application. Base coat shouldn't be applied thickly so you only need a little bit of product, no need for huge brushes anyway.
"Nails are visibly healthier. Instantly hides imperfections. Defends against breaking, tearing & peeling. Nails are protected against every day wear & tear. An innovative nail treatment that helps strengthen weak, ravaged nails. Strengthening, sheer pink formula, with Jasmine & Rose extracts, instantly fills in ridges & conceals damage."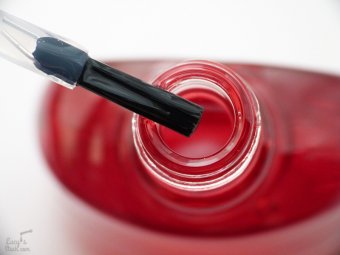 Next product is Insta-Dry Top Coat. I've noriced that many ladies in various Facebook groups recommend this as a great topcoat and I must say I was very pleasantly surprised. It's formula is on the thinner side and brush is quite thin as well but it applied easily and dried fast and glossy. I'll be definitely using up this bottle, it's a great top coat!
"A quick-dry, chip-resistant top coat. Exclusive acrylic polymer formula hardens and dries any nail color to the touch in just seconds. Double UV filter formula helps protect nail color."
There were two top coats in this set, each very different. The second top coat is Gel Shine 3D Top Coat. It has thicker gel-like consistency and the brush is flat and with rounded bristles. I found the bristled to be ttoo firm so that it wasn't bending enough when I was topcoat nail art and it smudged it. I also didn't like the formula that much. I had to apply quite thick coats otherwise there was a bit of patching and dragging. It's also took a while for it to dry enough and for the first time in years I ended up with ruined nails with different imprints from my clothes etc. It's a shame but this top coat just didn't work for me. Interestingly, the Miracle Gel Top Coat is really good.
"Get the look of a professional gel manicure Dramatically fuller, voluminous, plumped nails with an ultra-glossy 3-Dimensional finish Quick-drying top coat. Top coat goes on thick, dries quick. Unique Vinyl & Gel Tech formula combines with nail color to create multi-dimensional shine & volume. Transform your regular shine into spectacularly gel-like brilliance with no UV light!"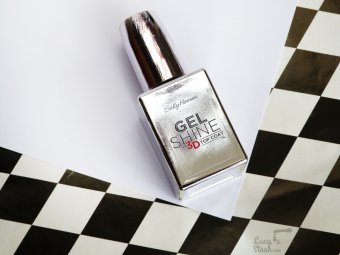 Let's move on to the cuticle care products. Cuticle Rehab is a cuticle oil treatment that comes in a 8.8ml squeeze out tube and it has thick gel consistency. It can be easily applied with the built-in brush which is nice and soft. It smels kind of fruity, like a yellow melon. I haven't been using it that long but it seems nourishing to the skin and cuticles so I'll keep using it.
"Helps reduce nail breakage. An intense, brush-on cuticle oil that instantly smoothes, softens & helps restore moisture to cuticles. Formulated with Jasmine & Rose extracts and Vitamin E, which are known to calm and soothe."
Last product I want to share with you is the Instant Cuticle Remover. I've tried this remover before and I still use it on occasion. It comes in a bottle with a squeeze out tip and it has a gel consistency. It works very fast and effective and it is a good cuticle remover. The reason i don't use it all the time is that it shouldn't be left on the nails for more than a minute which tells me it must be some pretty strong stuff. I like to take my time with cuticles so I prefer slower-working products.
"Maximum strength formula leaves cuticles smooth & soft. Great for calluses too! Formulated with Chamomile and Aloe, known to help calm & soothe."
How to use: Squeeze a thin strip around cuticles and under nail tips. After 15 seconds gently push back cuticles with a cuticle pusher or manicure stick. Wash away excess immediately and thoroughly with warm soapy water. To remove calluses, apply to callus for 1 minute. Wash away excess immediately and thoroughly with warm soapy water. Do not leave on longer than 1 minute.
So that was five Sally Hansen picks from the fabulous Madeleine Poole. My favourite must be the Insta-Dry Top Coat, it's a really good one.
I don't think the Fashionista Box as a whole is available for sale (I couldn't find it) but you can buy all the products it contains. It might even be better for most because you can decide which products you'd like to try. All of the Sally Hansen products are available at the UK website and at the US website and all the other international outlets that sell Sally Hansen.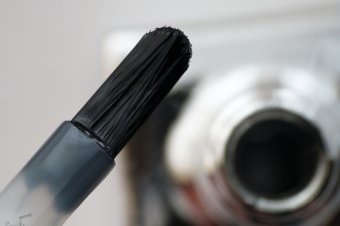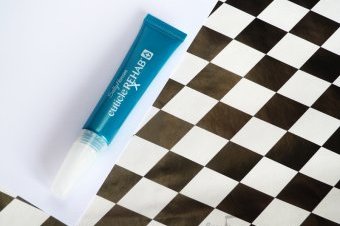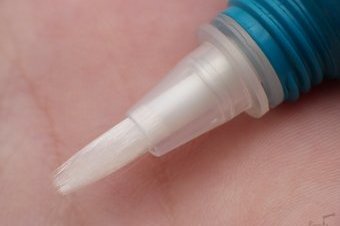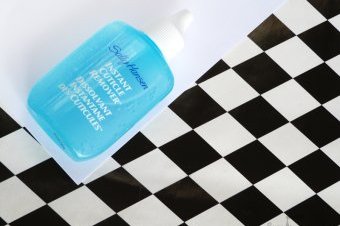 What months are spring?
How to make light in little alchemy 2?
What are tips?
What to do when unemployment benefits are exhausted nj?
Why do i get paid alot of tips?
How to set right trigger to tricks dolphin mario kart?
What is noom?
What are daughter cells?
How long does it take postmates to process tips?
What does apostrophe mean?
What is an array?
What does asab mean?
How to fold t shirts?
How to calculate molar mass?
What time does heb pharmacy close?
use selecteditem from select tag helper to display view page when submitted
What causes the tips of ferns to turn brown?
How to train a dragon 3?
how to start ichlarins little helper
Elden ring how to use ashes of war?
How to relieve sinus headache?
What does html stand for?
What is the meaning of turn over a new leaf?
How to get rid of a sinus infection?
general mills salisbury flavor hamburger helper where ti buy
Meaning of you are what you eat?
What pesons point of veiw for a familynarrative tips?
How to make a meatloaf?
What does human mean?
What part of cow is steak tips?
how to update wii u usb helper games
What is futa meaning?
Tips on how to get over covid?
What is the meaning of gong xi fa cai?
What fits the still chuck 24 chuff tips?
Steak tips what are they?
What does limber mean?
What is the meaning of grace?
What does indivisible mean?
How to keep blood pressure low tricks?
What is the meaning of slunk?
How to screenshot on my phone?
How to check transmission fluid level?
How to print on chromebook?
How to cook brussel sprouts?
Source: www.lucysstash.com