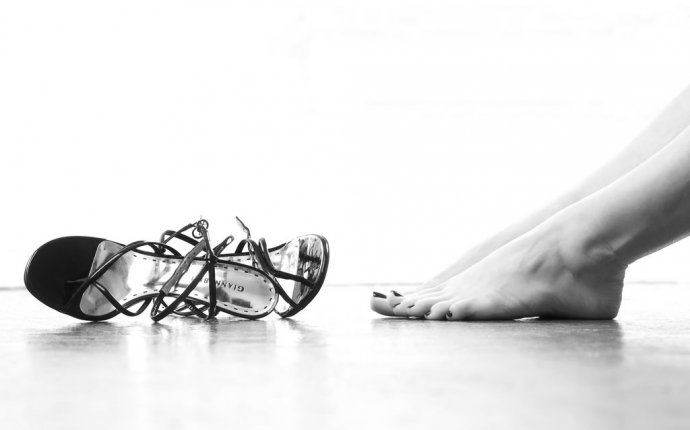 Pedicure Baltimore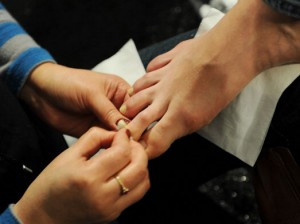 A good manicure/pedicure deal is hit or miss. There has to be great customer service, reasonable prices and, of course, fabulous manicures and pedicures you'll want to show off to your friends. Everyone can appreciate a perk too; amazing massage chair, beverage service, stimulating conversation. Here are some of B-more's best nail salons that offer all the musts and more.
Nail Care & Spa Beauty
2744 Lighthouse Pt E
Baltimore, Md. 21224
(410) 276-2293
Reviews, Directions & More Info
This salon is loved for its large bright space, ideal location and friendly service. It offers a plethora of services from waxing to massages, but if you just want your nails done, the pedicure massage chair will suffice. It's said to be the next best thing to a strapping masseuse rubbing you down. You can get a basic mani/pedi for just . It's the happy medium between the cheap nail joints and the frou-frou spas.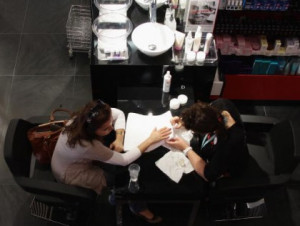 First Class Nails
Liberty Rd & Offutt NB
3665 Offutt Road
Randallstown, Md.
(410) 655-2900
Reviews, Directions & More Info
First Class Nails gives a first-class experience to its customers by providing great service and reasonable prices. You can get a manicure and pedicure for $28. The spot is a 20-minute or so drive from inner Baltimore. As you head out of town, watch the prices drop to under for mani/pedi deals.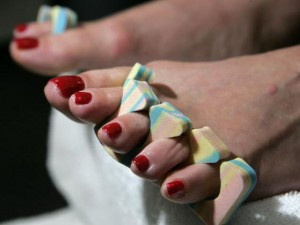 Lovely Nail Salon
327 West Baltimore Street
Baltimore, Md. 21201
(410) 752-1065
Lovely Nail Salon may have a small staff but their customers say that they do a great job at manicures, pedicures and waxing. Transit riders, they're right on the bus stop! You can get a mani/pedi for only $26. The salon is just a few blocks from University Square Park. Dry your nails in the sun after your appointment!
Kim Day Spa
1137 S Charles St
Baltimore, Md. 21231
(410) 752-0070
Reviews, Directions & More Info
The raved about Kim Day Spa is located inside the Merritt Athletic Club and provides their customers with the ultimate relaxation experience. For $40 you can relax with a glass of wine and a nice movie while being calmed in their massaging chair and receiving an exemplary mani/pedi. Customers describe the staff as wonderful and entertaining and they love that each technicians takes their time doing each service. Want to splurge a little? For $5 -$10 more you can get a foot paraffin, hot towels and a long, relaxing massage.
Source: baltimore.cbslocal.com